Use your fantasy to create unique jewellery.
Unique like you

.
Create your
unique jewel

.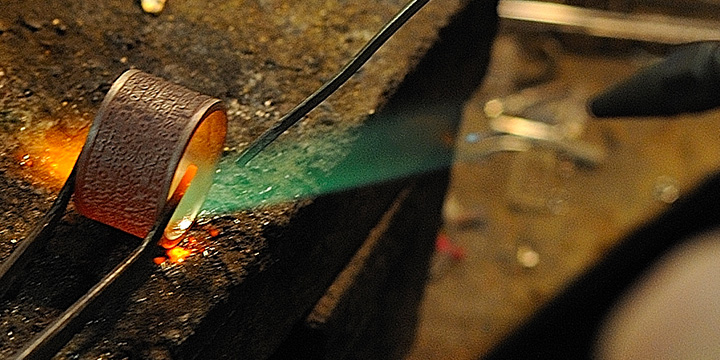 Names, phrases, drawings and graffiti can be engraved, in high or low relief, on your jewellery, without any limit to your fantasy; but possibilities for customisation do not end here.
In fact, you can put together your entire ring or bracelet, right from the choice of metal, size and choice of finish, to setting stones chosen by you, thus designing your own, exclusive piece of jewellery, creation of your mind alone.
Create your jewel now
Collection of
bracelets

,

rings

e

pendants

MYRING.
Bracelets

,

rings

and

pendan

.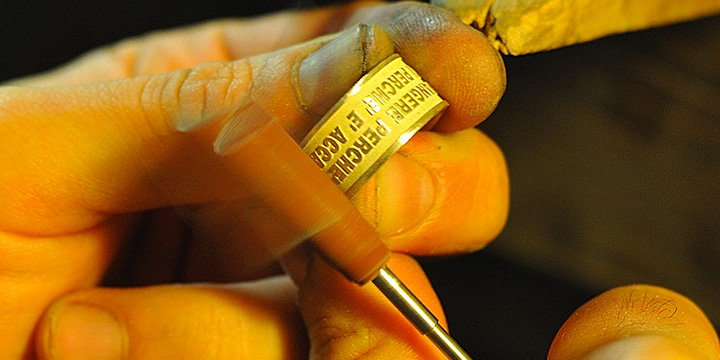 MyRing jewellery is created to make the most important moments of our lives indestructible – to celebrate a love affair or a special friendship, to remember a past experience, a passion or an anniversary important enough to be stamped like a tattoo on a ring or silver bracelet, which we can always keep with us, or give to someone important as a precious gift.
Our laboratories are the place where all the customised MyRing jewels are created and take shape. Master goldsmiths and professional gem setters will follow each stage of the work, starting with your original design and drawing, ensuring maximum quality and care down to the last detail. The result will be an entirely handcrafted jewel, highly prized and with unique characteristics.
Create your jewel now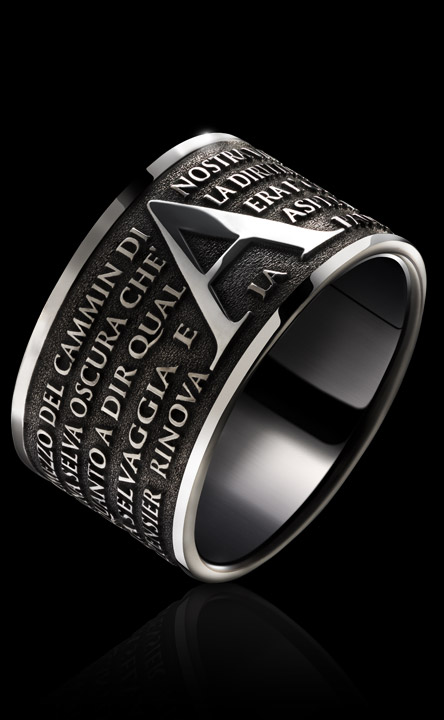 Put together text and symbols to be printed on your piece of jewellery, or send us the drawing you want engraved. Simple!
There is no fantasy that we cannot reproduce.
Create your jewellery
Jewellery with the
indelible images

of your memories.
The
indelible images

of your memories.